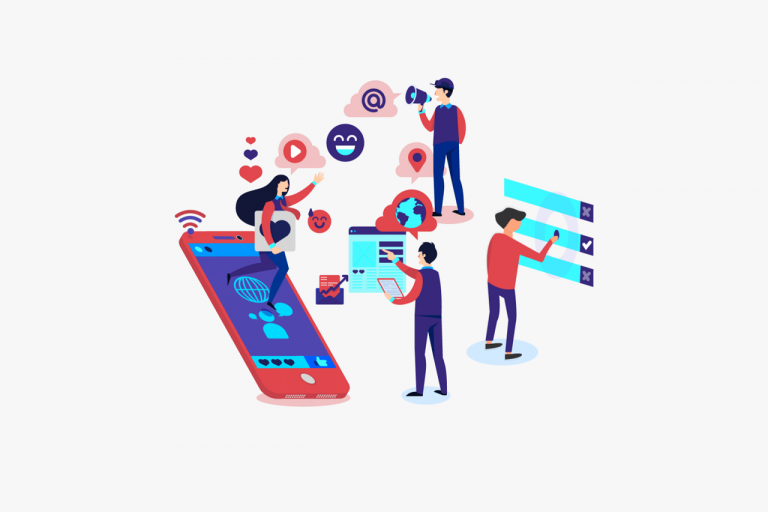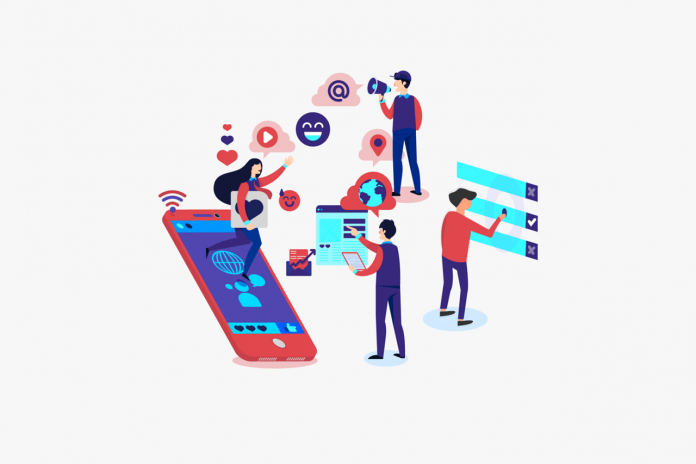 Currently, users tend to learn more about the products before purchasing them, as shown by different studies. Where do they go to consult it? The answer is obvious, to Social Networks! That is why the management of social networks in business is very important.
The new online customer is active, he is informed about the products he acquires both on the business page and on the social networks of the same. He interacts with the rest of the community and with the brand. For this reason, it is very important to carry out proper management of social networks. The business should not focus on offering its products through networks, but on creating a community by publishing interesting content that goes beyond sales-oriented work.
The main Social Networks and the percentage of users that use them as a pre-purchase information method are:
Facebook: 85% of online users use Facebook to check the characteristics of products and services before making the purchase. This is the social network par excellence that most users go to, so it is vitally important to pay special attention to it.
Twitter: This social network is gaining importance, since, currently, 49% of online users use Twitter to make inquiries about the products they purchase.

Social media Strategies
These results yield a series of conclusions and pose new challenges for all businesses. Social networks have become a channel through which businesses can develop different strategies:
a) Reach a broader target audience: offering interesting content not only about my company, but also about topics related to the sector, activity, etc.
b) Build customer loyalty: Get the customers we already had to be loyal to our brand. This is achieved by giving them interesting information that they demand about our business, taking actions that link the client with the business, etc.
c) Inform about the news of our products. Take advantage of the interest of our followers to announce information about new products, creating events and promotions to involve them in the launch of the new product.
And many more strategies … That is why it is very important to properly manage them. From Funky Marketing we want to help your business continue to grow, so we give you several key tips for your business to be successful:
-Planning of Social Networks. Establish a planning of publications on social networks taking into account key hours, interesting content for the client, an approach oriented to interaction with clients.
-Immediate response. If a follower comments on any social network, he expects them to answer him shortly, so it is important to have all social networks integrated, and to be aware of the activity to give an immediate response.
What do social networks bring to the company?
On many occasions we have heard that having a presence on social networks is useless and it may have been true a few years ago, but today everything has changed.
Social networks offer your company a presence on the Internet that is not little, but it is also a channel through which your customers can find you and you can interact and contact them quickly, effectively and easily.
One of the most important things are the publications that give life to your business, in the more social networks you are, the more presence you will have on the Internet where you can create company news, interesting things, offers, discounts, make promotions, do marketing in the social networks, solve customer doubts, make customers attract more customers through their updates on social networks and they end up on your website through links and many other things that this direct contact offers through the Internet.
The most important social networks have a large number of users, many of whom may be interested in your company, and this is what you have to take advantage of to reach users. One of the great advantages of social networks is that advertising on them is "free" you can create a fairly effective advertising campaign without spending a euro.
Social networks are a new business channel for companies, in which to attract new customers but also allows you to do many more things: select staff, communicate with employees and other people, make yourself known and create a brand, earn a reputation, establish professional and other networks, have knowledge of the sector in real time, etc. Many times the viral effect that a communication or a campaign on social networks can have can be impressive and can make the company "heard".
Purpose, uses and applications of social networks
The purpose of social networks on the Internet is to act as a powerful communication tool between different users who connect in the same virtual space. With the aim of sharing information, expressing opinions, establishing dialogues and undertaking many other forms of interaction.
association of advertising, marketing and digital communication in Spain, whose main objective is to promote digital communication, establishes a series of requirements through its social networks commission that these structures must meet in order to be considered as such.
In this sense, social networks must be a network of contacts, allow users to have a personal profile, favor interaction and offer different functionalities to be able to share content or participate in different communication forums, but also facilitate on the part of the companies and businesses respond and even serve the client in their requests and requests.
Types of social networks on the Internet
Currently, a large number of social networks operate on the Internet, which can be classified into very different types. However, in general terms, two broad classifications can be made:
Horizontal social networks
They are also known by the term generalists, since they are those in which users congregate around a wide number of interests, with the aim of sharing information and engaging in general conversations, without paying attention to any particular topic. Some of the best known are Facebook, Google Plus, Twitter …
Vertical social networks
They are those in which users gather around a more specific common interest, and in which the information that is shared and the conversations that are established revolve around that specific topic. LinkedIn, which is a professional network; Minube, which focuses on travel; or Instagram, where photos and videos are published, are some examples of this type of structure.